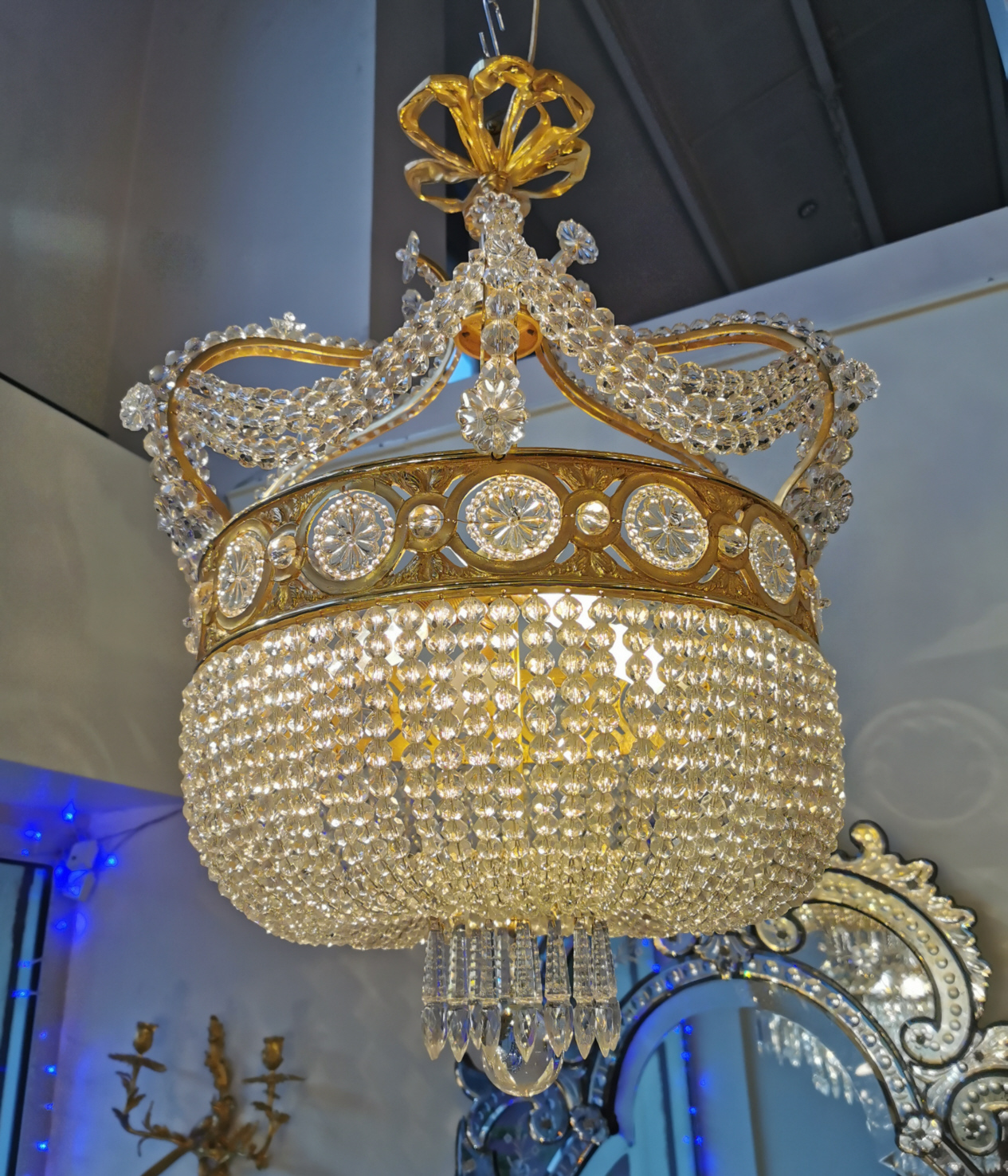 Description
Unusual chandelier in the shape of a Royal crown Napoleon III period.
The ormolu frame, in matte and glossy bronze, is decorated with interlace, foliage and acanthus leaves patterns. Its hook concealer represents a ribbon with several bows. The beautiful crystal work includes roses, pendants and a ball.
Artist : French
Period : 20th siècle
Style : Louis XVI
Condition : Pristine condition
Materials : Bronze, crystal
Diameter : 50 cm
Height : 75 cm
Depending on the distance, I might deliver it.
Mickaël De Santos
Tél : 06 17 26 65 53
Puces de Saint-Ouen
– Marché Dauphine 155 & 156.
– Marché Biron 2 & 3
– Atelier proche des Andelys (27)
Proantic : https://www.proantic.com/galerie/galerie-de-santos/
instagram : #galerie.de.santos
Should you wish to sell antique pieces, don't hesitate to call me and send me photos.
Recently added to the catalog...