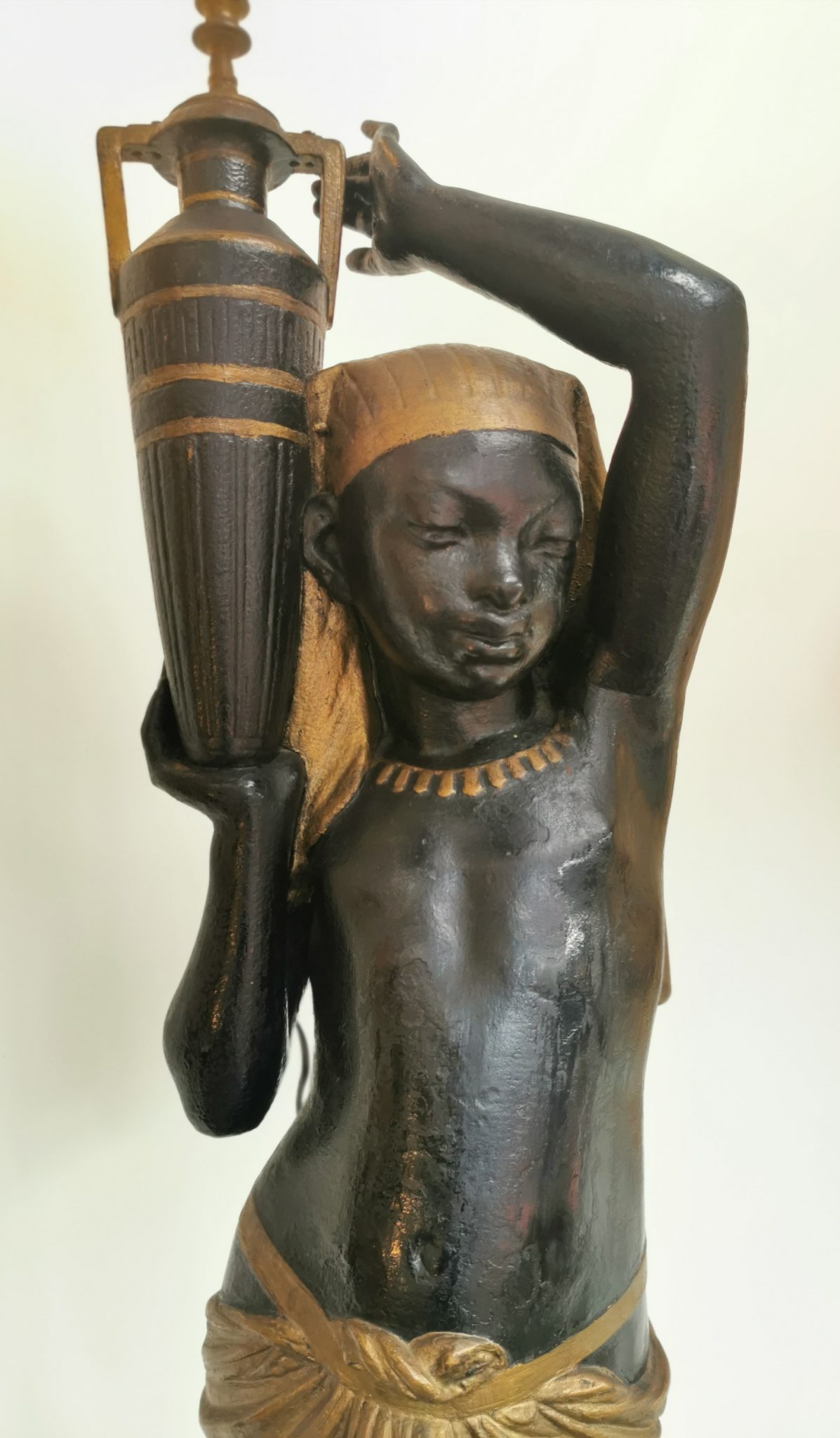 Description
Nubian candelabra from the late 19th century, made of cast iron.
It represents a young Nubian holding at the side of his head an amphora above which is installed the lighting source, initially gaz. He is wearing a pagne and a nemes, the traditional head-dress.
He is standing on a nice trapezoid pedestal, moulded and decorated on three sides with an Egyptian head, flowers and foliage.
Period : 19th century
Style : Napoleon III
Condition : Good condition
Material : Cast iron
Width: 36 cm
Height : 250 cm
Depth : 36 cm
Depending on the distance, I might deliver it.
All deliveries continue during the lockdown period.
Mickaël De Santos
Tél : 06 17 26 65 53
Puces de Saint-Ouen
– Marché Dauphine 155 & 156.
– Marché Biron 2 & 3
– Atelier proche des Andelys (27)
Proantic : https://www.proantic.com/galerie/galerie-de-santos/
instagram : #galerie.de.santos
Should you wish to sell antique pieces, don't hesitate to call me and send photos.
Recently added to the catalog...