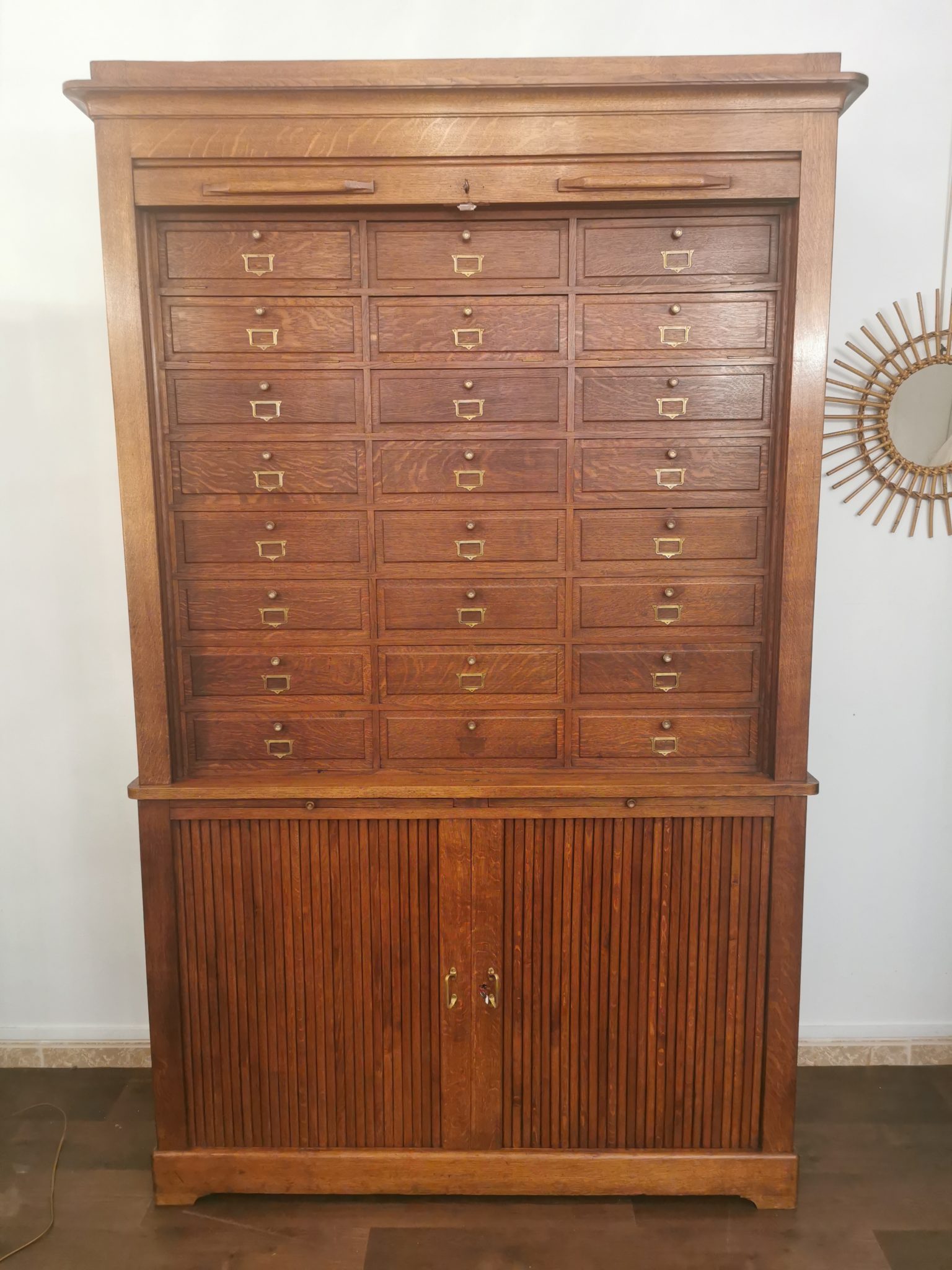 Description
Craft cabinet.
No more files and papers flying around. No more looking for the important document you desperately need urgently!!
I give you the possibility to have everything neatened up in a nice craft cabinet in oak, dating back to the 1930s.
It is ultra functional, you can put whatever you want in it, in the upper part as well as the bottom part which has only one shelf.
Height : 220 cm
Width : 140 cm
Depth : 47 cm
Depending on the distance, I might deliver it.
All deliveries continue during the lockdown period.
Mickaël De Santos
Tél : 06 17 26 65 53
Puces de Saint-Ouen- Marché Dauphine 155 & 156.-
Marché Biron 2 & 3-
Atelier proche des Andelys (27)
Proantic : https://www.proantic.com/galerie/galerie-de-santos/instagram : #galerie.de.santos
Should you wish to sell antique pieces, don't hesitate to call me and send photos.
Recently added to the catalog...