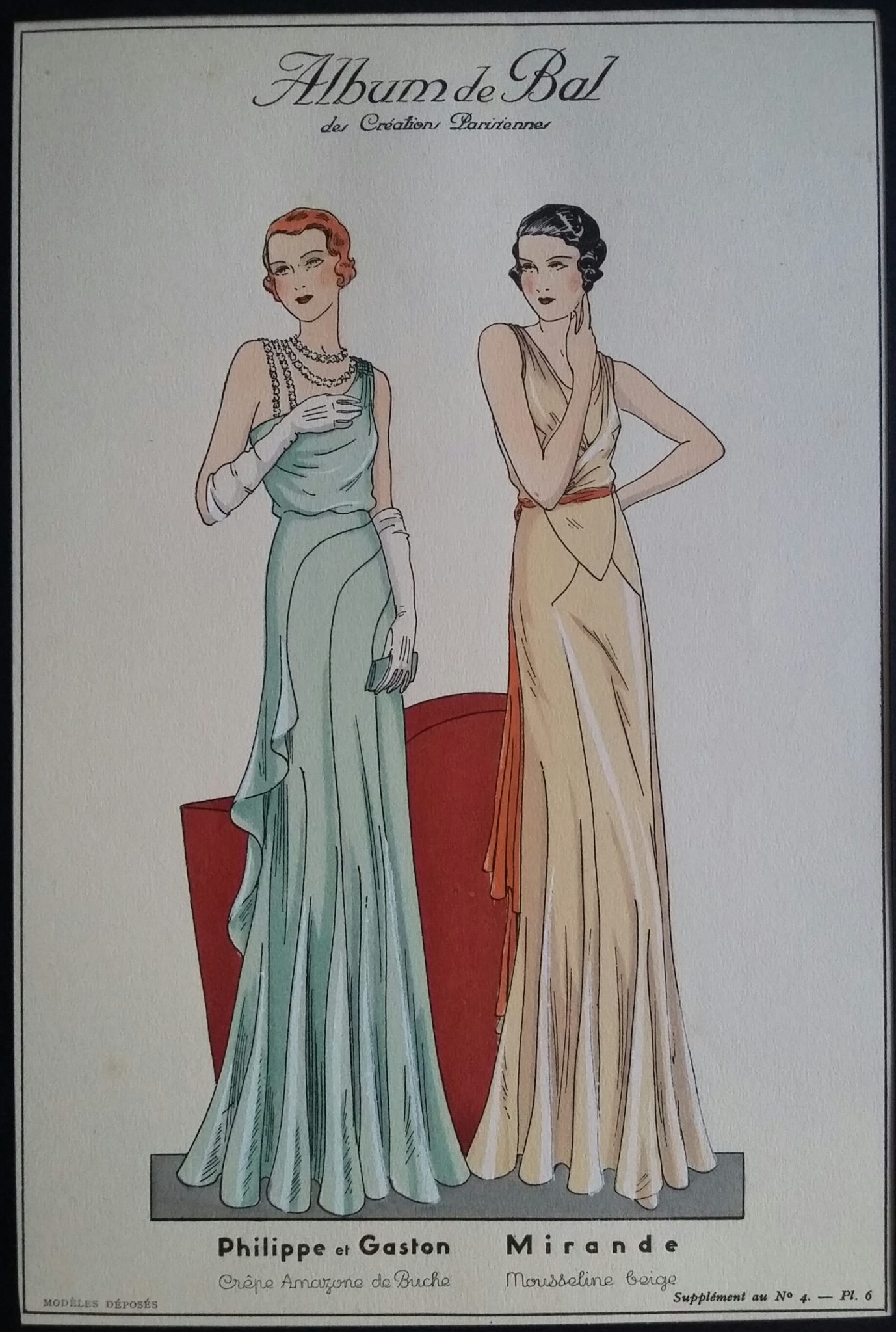 Description
Pochoir (hand coloured) from 1932, Art deco style.
Fashion plate from the Album de Bal des Créations Parisiennes.
Models from Philippe et Gaston and Mirande.
Original print. No copy, no reissue.
Hand made black paper mat.
Size :
Picture : 27,6 x 18,3 cm
Mat : 40 x 30 cm
Condition : Excellent
Fashion plate of remarkable freshness that magnifies the elegance of the Roaring Twenties.
To be framed.
Recently added to the catalog...